Our FREE online webinars are a great way to learn Spanish from the comfort of your own home. Join interactive and engaging online classes with our fanastic Spanish teachers. All you have to do is sign up and we´ll keep you updated about our latest webinars. All online classes are recorded so you can watch all the previous webinars whenever you want. So, stay in your pyjamas, make a coffee and learn Spanish at your convenience!
General Spanish Course Online
Sign up to Spark's Online Spanish Course where you can watch online lessons from our very own Spanish teachers in El Puerto de Santa Maria. You can join interactive online group lessons from the Spark Academy via Skype  or sign up to private classes for a more personalised learning experience.
DELE Preparation Course Online
If you are more serious about your Spanish learning and looking to take a DELE exam we can help you prepare online. We will provide interactive online classes specific to your needs and requirements.
Business Spanish Course Online
If you are a business owner and looking for Spanish Courses for employees or someone who just needs to know Spanish for business purposes, sign up to our Business Spanish Online Course and enjoy our specialised lessons. We have highly qualified Business Spanish teachers who will provide excellent and informative classes straight to your desk!
Click below for our great Online Spanish Classes

The Difference Between "Para" and "Por" by Amelia García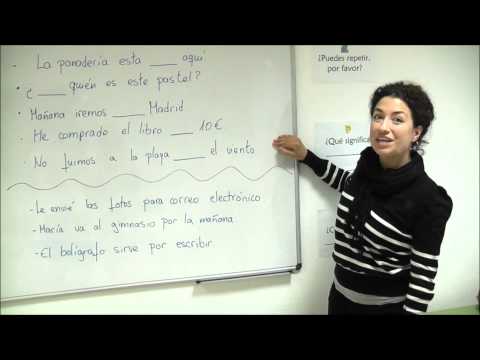 This post is also available in: Dutch, French, Italian, Russian, Swedish